When someone starts the treatment process, they go through more than just a detox program. Detox helps remove drugs and alcohol from the body. To help the mind, spirit, and emotions recover as well, individuals need the right addiction counseling options. Through treatment, individuals have a better chance of achieving a lasting recovery.
What Is Addiction Counseling?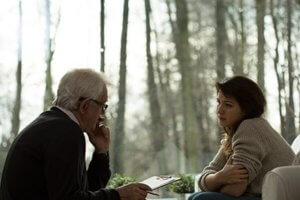 With addiction counseling Orange County CA, individuals get a variety of treatment options. Often, counselors offer individual and group therapy during rehab. They may also offer options like family therapy or marriage counseling.
Group therapy is useful because it provides clients with a safe, supportive environment to address their feelings. In group counseling, clients get to hear other group members talk about similar experiences. This gives useful feedback, advice, and support as they work through their recovery process.
Individual therapy is another popular option in treatment. This type of addiction counseling focuses entirely on the client's unique needs and current situation. The counselor may help the client look at their past and resolve traumatic experiences. Individual counseling allows clients to get the customized, specific support they need to recover.
Family and marriage counseling are a significant part of any treatment program. When someone has an addiction, it never affects just them. Over time, addiction can harm everyone close to the individual. Strong relationships may break down under the stress of a substance abuse disorder.
Because of this, many clients go through family and marriage counseling when they start treatment. These options focus on rebuilding relationships and also repairing damage from the past. Of course, the counselor helps everyone involved learn about addictions and how to achieve lasting sobriety.
Why Is Addiction Counseling So Important?
Through addiction counseling Orange County CA, clients can get the care and support they need to recover. Having an addiction is more than just developing a tolerance or dependence on drugs. Someone can go through all of detox, but they will still have a high risk of relapsing if they only deal with the physical addiction. Emotional, social and psychological factors can trigger a relapse after treatment.
These triggers often involve stress or environmental cues. Some people relapse to self-medicate for negative emotions like fear, stress or pain. Other individuals relapse after visiting a place where they previously used. Meanwhile, other relapses happen because individuals spend time with friends who still use drugs and alcohol.
All of these factors make someone more likely to relapse. The goal of addiction counseling is to help clients gain the tools they need to stay sober. These counseling programs may help people spot warning signs of a relapse or handle cravings. Therapy can also help clients rebuild sober relationships in their lives.
Taking the Next Step Toward a Better Life
An addiction affects the entire mind, body, and spirit. Over the course of an addiction, many people suffer from financial problems, relationship issues or difficulties at work. At a treatment center, addiction counseling can help clients begin recovering from substance abuse. Evidence-based treatments offer the kind of support and guidance clients need to restart their lives.
Through addiction counseling Orange County CA, clients can find unique therapy and treatment options such as:
From treating co-occurring disorders to supporting clients in detox, a trauma informed care team can help with the recovery process. At Pillars Recovery, you can get triple diagnosis care for chronic pain, mental illnesses, and substance abuse disorders. Finally, to discover more information about how our team can help with recovery, call us today at 866.782.0247.