"Pillars Recovery was created to be a refuge for recovery in a world stricken by addiction."
Pillars Recovery is a refuge in a world stricken by addiction. For young men and women, addiction can completely derail their lives and make it difficult to move forward. When you learn about Pillars Recovery, you'll also discover a facility that's ready to guide young adults on a journey toward a happier and healthier life.
About Pillars Recovery
Pillars Recovery provides residential drug and alcohol recovery programs including detox and treatment, as well as outpatient aftercare programs. Our homes are located in comfortable and serene settings on the beautiful beaches of Orange County, California. A key feature about Pillars Recovery is that we offer separate locations for men and women. Our men's residential treatment center is located in Newport Beach, while our women's residential treatment center is located in Laguna Beach.
Our mission is to help everyone who desires to become free from the chains of addiction. As the owners and staff of Pillars Recovery, we were once slaves to our addictions ourselves. We have all found the freedom that comes with long-term, successful recovery. Therefore, we want to show you how you can find that freedom too.
When you learn about Pillars Recovery, you'll understand that our vision is to see a positive impact in the lives of the people who entrust us with their recovery. It is an honor for us to be of service in guiding others to happy, successful lives in long-term recovery.
Our History
We created Pillars Recovery to help people who want and need recovery. We believe that the cost of treatment should not be a barrier to accessing treatment. Furthermore, we were fed up with turning away people who desperately wanted to find help, but were unable to because they couldn't afford it. We do not put a price on human life.
An aspect about Pillars Recovery that sets us apart from other facilities is our location. We created our treatment centers in luxurious Orange County coastal homes because we believe that comfort is essential to recovery. Furthermore, these serene settings remove all distractions from recovery and offer our clients a "sun-kissed" Southern California lifestyle.
Additionally, our compassionate and caring staff provides experienced, state-of-the-art, and proven treatment methods. Our desire is to see every one of our guests come to experience all of the promises that successful, long-term recovery has to offer.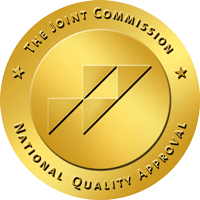 Fully Licensed and Accredited Drug & Alcohol Detox and Treatment
We are fully licensed and accredited by the State of California and the Joint Commission. Our caring and compassionate clinical and support staff will make your stay comfortable and also help ensure your successful long-term recovery. When you come to Pillars Recovery, you're joining a family that will encourage and support you throughout your journey.
Begin Your Journey
At Pillars Recovery, we're here to guide you on a journey to healing from addiction. Our caring and compassionate counselors are ready to work with you to reach your goals. Furthermore, we treat people, not just disease. We're experts at helping you find and heal from the traumas that facilitate addiction and relapse. Some of the programs we offer include the following:
Comfort Detox
Triple Diagnosis™
Dual diagnosis treatment
Intensive outpatient program
Partial hospitalization program
Substance abuse treatment
When you're ready to begin your recovery journey, reach out to us. We're available 24/7 to answer any questions you have about your recovery. Call today at 866-782-0247 to learn more about Pillars Recovery and how we can help you achieve a fulfilling and successful life.